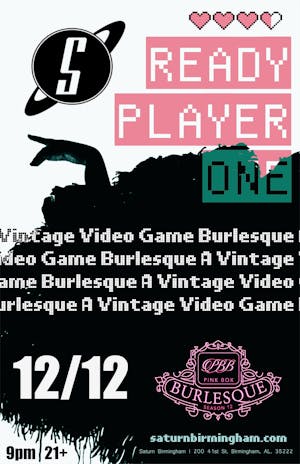 Pink Box Burlesque presents "Ready Player One"
PINK BOX BURLESQUE BRINGS VINTAGE VIDEO GAMES TO LIFE AT SATURN BIRMINGHAM!
Pink Box Burlesque ends their 12th season in Birmingham with "Ready Player One", a vintage video game tribute, at Saturn on Thursday, December 12th, 2019! Step off the Oregon Trail and join the PBB through the maps of Mario and Zelda, collecting rings and coins and always remembering their towel. They've got all the cheat codes, they've constructed all the pylons, they've got all the loot they need! Don't be a n00b, get down to Saturn on December 12th and get Ready, Player One! With live music by Mama Dixie & the Prize Inside and burlesque by the PBB performers, this show will not disappoint!
21+
No Photography
Doors Open at 8:00pm
Show at 9:00pm
mamadixieandtheprizeinside.com
Pink Box Burlesque is Tuscaloosa, Alabama's vaudeville-style burlesque troupe. Founded in 2008, the PBB provides a unique experience with live jazz, singing, dancing, burlesque, comedy, hooping, contortion, circus arts and more!
Featuring:
Mona Squeels
Nubia Gorme'
Hoops De Ville
Winnie Wont
and More
pinkboxburlesque.com
Facebook: /pinkboxburlesque.
Twitter: PBBurlesque.
Instagram: @pinkboxburlesque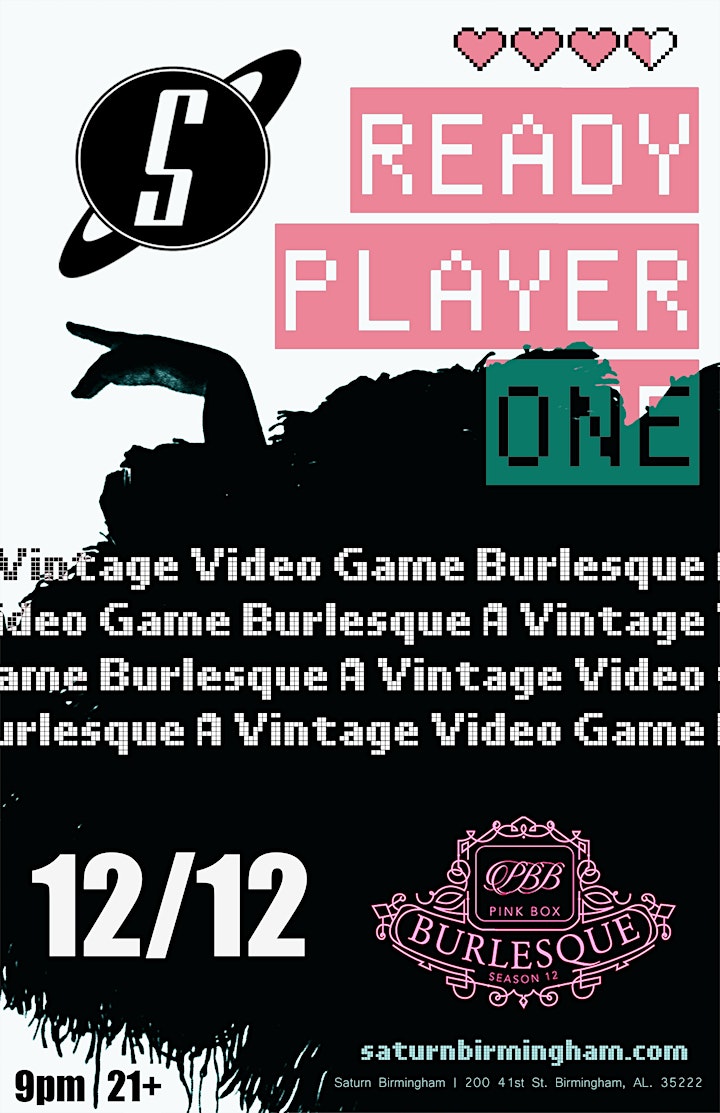 Venue Information:
Saturn
200 41st Street S
Birmingham, AL, 35222